Seemingly Endless Iterations and the Start of Framing: Weeks 18 & 19
Take a tour of the Slow Rolling Home!
After what seemed like endless iterations, we have completed our layout. While small things may change, shelves may be installed or cabinet doors switched, we are clear on HOW we want our home to feel, WHERE the important items will go, and WHY each place is significant. You may be wondering, what do you mean why? It may just be me (Amelia) who is obsessed with "why", but the importance of being intimately acquainted with the driver for change is what makes change STICK.
For example, we didn't want to keep every single window in the bus. Our goal was to create an open, airy, well-lit space without it looking like a house built into a school bus. We wanted "wall space", places to hang artwork and family photos. We wanted to break up the lighting and increase our ability to insulate. Why did we choose to block out the windows that we chose? Here's why:
Throughout most of the house, we let symmetry and balance guide our window-closing choices. If a window was closed on one side, it was either matched on the other or a collection of closed windows were balanced by a collection of remaining glass to ensure plenty of natural light.
The first two windows of the bus aren't exactly necessary for the driver, and by closing them off, the first thing the entrant experiences is a room, an enclosed space. They're undistracted by expansive views but instead see the open floor area, the spacious couch, and then see three "picture windows" on either side (perfect for gazing from the couch!). As well, we wanted a "mudroom" type space where we could drop our muddy shoes, wet rain coats, hang our keys, and essentially leave our "baggage" at the door. Enclosing the first window on the passengers side creates a floor-to-ceiling space to make that possible.
Near the wood burning stove, we closed off a window to provide added insulation next to our heat source, as well as to establish a "wall space" in the hallway to the kitchen. Though the hallway is just a step around the breakfast bar, closing it off makes the space more intimate. To match, we're closing the window near the breakfast bar in a way that won't obstruct morning coffee + bagel sandwich views, but that will create a small gallery space for our collected decor.
When it came to the bathroom, we discussed closing off all windows for privacy and lighting from within. Instead, we're exploring different ways to obstruct glass, whether through "frosting" or other methods. This will provide the needed privacy, but will bathe (see what I did there?) the space in natural light, reducing the energy need for additional lighting.
If there's to be something in front of a window (or multiple), we chose to close the windows off entirely. For instance, behind the fridge + battery storage. By using a piece of sheet metal to close off the window, we can create a more professional-looking bus facade on the outside and a better insulated and safe space for our appliances inside.
Designing the space with no experience means learning from what we can find on the internet!
Below is the collection of visual inspiration we've used to design the broader elements, like color scheme and wood selection, and more specific pieces like cabinetry, shelving, and that cool circular wood storage holder. See the full gallery below!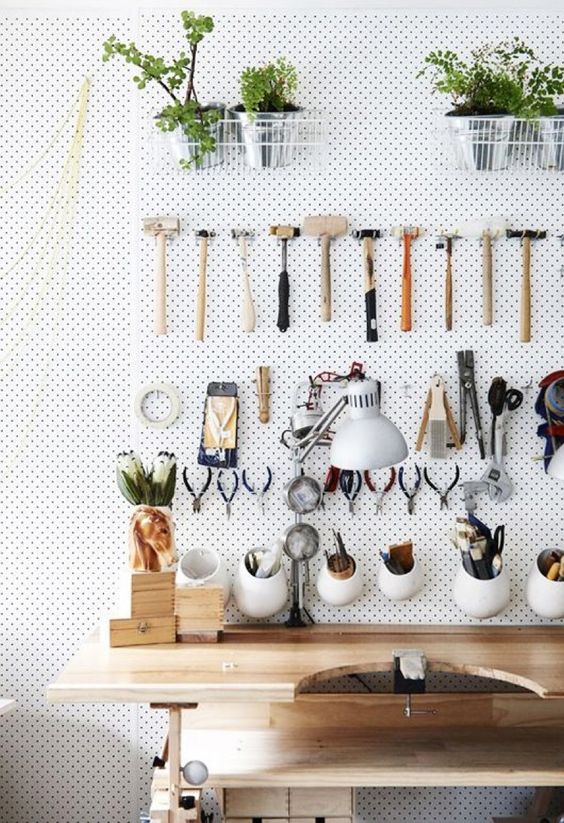 This weekend we had Jared & Haley Rhodes of Tiny Mountain Rhodes over to talk tiny homes and eat BLTs. The Rhodes built their tiny home more than two years ago and live full-time on their property in Knoxville, TN. Jared is an accomplished carpenter with experience not just in tiny home building, but in cabinetry and furniture construction as well. He's recently completed a massive deck on their property, which more than doubles their living space, and a gorgeous white oak table for this year's Thanksgiving feast.
We showed Jared our layout, our plans, our hopes and dreams, and asked for his expert advice. He illuminated some important points for us - some large things, and some small things we would have missed and been sorry to have done so! Because our bus isn't not exceptionally tall and we chose not to raise the roof, most of our countertops and furniture are taller than the lowest edge of our windows. While it seemed logical to simply frame the windows to the height of the furniture, Jared made a great point: close off the bottom of the window with sheet metal and insulate before framing and putting a wall over that space. Why, you may ask? Condensation will collect in the small cavity between the glass and the framing, making a lovely home for mold and mildew, that would be virtually un-cleanable.
Little tips like this are priceless when you're learning as you go!
Before we sign off on this week's progress, we're elated to share some Autumn magic that's happening all around us. Whether we're out hiking at the Obed or standing in slippers in our backyard, the awesomeness of nature is not lost on these two transplants. Florida was a lovely place, but Autumn in East Tennessee is an outstanding spectacle.
Until Next time, we'd love to hear from you...
What would you like to see more of on the Slow Rolling Home blog? More photos - posts about slow living - updates from Amelia & Alhen's Tennessee adventures? Let us know!